Think of a nest with baby birds in it.

These birds are unable to care for themselves, and the mother and father bird give their all to feeding, protecting and teaching the birds what they need to know.

These baby birds belong to a family that will help take care of their needs.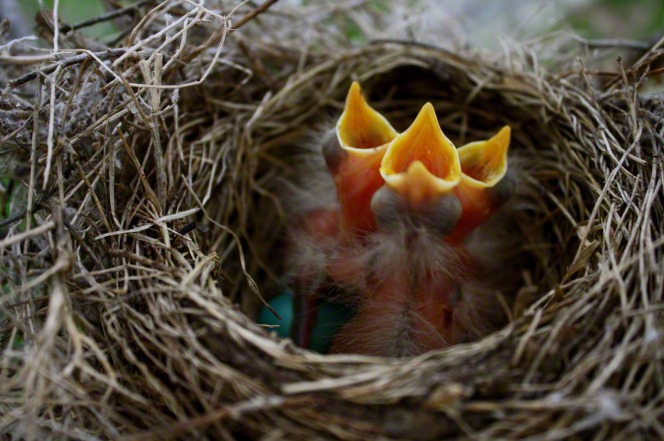 Heavenly Father planned for each of us to come to earth and be part of a family. When a baby is born, the baby can't take care of himself or herself. A baby can't feed or dress himself or herself. A baby needs a family to take care of him or her.
The "The Family: A Proclamation to the World" reads:
We solemnly proclaim that marriage between a man and a woman is ordained of God and that the family is central to the Creator's plan for the eternal destiny of His children.

As we learn that family is central to the Father's plan, we also learn that every family is a little different. Some families have a mother and a father, and some have only one parent. Others have grandparents or other relatives caring for the children. Some families have many children, while others have one or no children. Every family is different, and yet Heavenly Father and our Savior, Jesus Christ, love each and every family.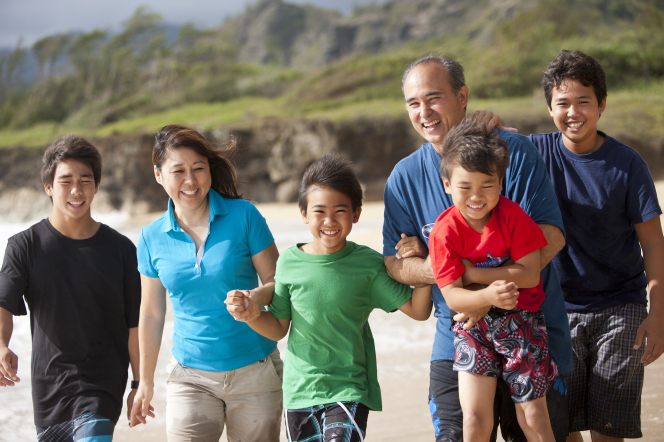 Bonnie Oscarson said in the April 2015 General Conference:
"May I point out something obvious? Life rarely goes exactly according to plan for anyone, and we are very aware that not all [people] are experiencing what the proclamation describes. It is still important to understand and teach the Lord's pattern and strive for the realization of that pattern the best we can.
Each of us has a part to play in the plan, and each of us is equally valued in the eyes of the Lord. We should remember that a loving Heavenly Father is aware of our righteous desires and will honor His promises that nothing will be withheld from those who faithfully keep their covenants. Heavenly Father has a mission and plan for each of us, but He also has His own timetable. One of the hardest challenges in this life is to have faith in the Lord's timing. It's a good idea to have an alternative plan in mind, which helps us to be covenant-keeping, charitable, and righteous [men and] women who build the kingdom of God no matter which way our lives go. We need to teach our daughters [and sons] to aim for the ideal but plan for contingencies."

I learned that life didn't always go as expected when I was preparing for college.

I had my life planned and I knew what I wanted to do and where I wanted to go to school.

Then came my life-changing shock, I didn't get accepted to the school of my choice (which happened to be the school everyone in my family had gone to, even my parents).
I learned to adjust my goals and plans and find a new route, the path God wanted me to take. These changes continued to happen as I was pleasantly surprised to meet Clark at my new school, and marry him in the Salt Lake Temple.
I had always wanted to marry and have a family, but thought that it wouldn't happen for a few years.

A few years after our marriage,

we started our family and life continues to teach us that in order for us to find our way through life we need to rely on the Lord and His divine guidance.


The difficult part we are in now is doing our best to raise our family and teach our children.
King Benjamin from the Book of Mormon taught in Mosiah 4:14-15,


"And ye will not suffer your children that they go hungry, or naked; neither will ye suffer that they transgress the laws of God, and fight and quarrel one with another, and serve the devil, who is the master of sin, or who is the evil spirit which hath been spoken of by our fathers, he being an enemy to all righteousness.
But ye will teach them to walk in the ways of truth and soberness; ye will teach them to love one another, and to serve one another."
Clark and I decided right from the beginning that we were going to do our best to keep God first in our lives, in our marriage, and in our family—even before children came into the picture. We started by simply doing the small things every day to create tradition:

Family Home Evening, Scripture study (individual, couple, and family), Praying (individual, couple, and family), Tithing, attending our church meetings and fulfilling our callings, and attending the temple.

If we fill up our lives with all these small, simple traditions we are filling ourselves spiritually and will draw closer to the Holy Spirit and our Heavenly Father.
We need the Lord's guidance in our lives and need to put ourselves in a position to hear his word.

As I draw near to the Savior and our Heavenly Father I feel the strength to make it through trials and peace.

"Husband and wife have a solemn responsibility to love and care for each other and for their children. "Children are an heritage of the Lord" (Psalm 127:3). Parents have a sacred duty to rear their children in love and righteousness, to provide for their physical and spiritual needs, and to teach them to love and serve one another, observe the commandments of God, and be law-abiding citizens wherever they live. Husbands and wives—mothers and fathers—will be held accountable before God for the discharge of these obligations.
Happiness in family life is most likely to be achieved when founded upon the teachings of the Lord Jesus Christ. Successful marriages and families are established and maintained on principles of faith, prayer, repentance, forgiveness, respect, love, compassion, work, and wholesome recreational activities" (The Family: A Proclamation to the World).
Just as the baby bird has a family, a father and mother, to care and nurture it; we too are born into families and Heavenly Father has a plan for us.
None of our families are the same, none of our families are perfect, and things often don't go the way we plan them to. As Bonnie Oscarson said, "We need to aim for the ideal."

That should always be where we set our sights.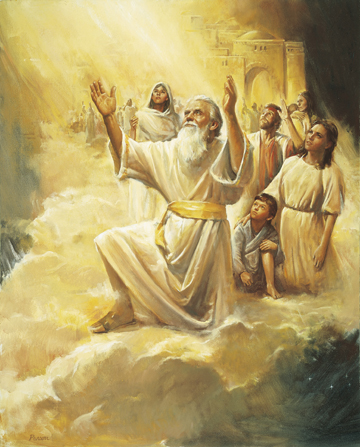 I know that Heavenly Father loves us, He has a plan for us and someday we can realize the ideal.

Until then we can do our best and come close as we stay close to God and do those things we know are right.
I am thankful for the knowledge the gospel gives me that families can be forever.

I am thankful for my family, and that includes friends as well.

"Life's greatest joys are found in the family. Strong family relationships require effort, but such effort brings great happiness in this life and throughout eternity"(True to the Faith: Marriage).